New Year, New You. So the saying goes. And right now you need a little help finding the best New Year's gift ideas for mom.
I wanted to take a moment to let you know that this site uses affiliate links, and this post may include some of those.
She would love any of the gifts on this list, but if you can get them all for her, even better!
1. A Book To Help Her Find Her Purpose
Both of these books are perfect to help mom go on a mission of self-discovery. Help her find her purpose and figure out what she wants from life. What drives her? What will make her truly happy?
You might consider buying her a physical book if she loves thumbing through a brand new book, or an Audible subscription if she's short on time and might prefer listening while driving or completing other tasks.
2. Affirmation Cards To Boost Her Confidence & Help Her Grow In Self-Love
These affirmation cards were carefully created to remind women that they are fearfully and wonderfully made. Let mom know that she is special and worthy of love no matter what she looks like and no matter where she is in life at this very moment. She is special and awesome for the sole fact that she exists!
3. A Clever Fox Weekly/Monthly Planner To Organize Her Life
This planner will not only help mom to get more organized, it will also help her to increase her happiness and sense of self-worth! Once she realizes how much she actually does on a regular basis, it's hard to resist giving herself a huge pat on the back!
Help her get her year off on the right foot with a planner that is beautiful, well-made, will help her reach her goals, and that also has awesome mental health benefits!
4. A Self-Care Gift To Remind Her That She's Worth Spoiling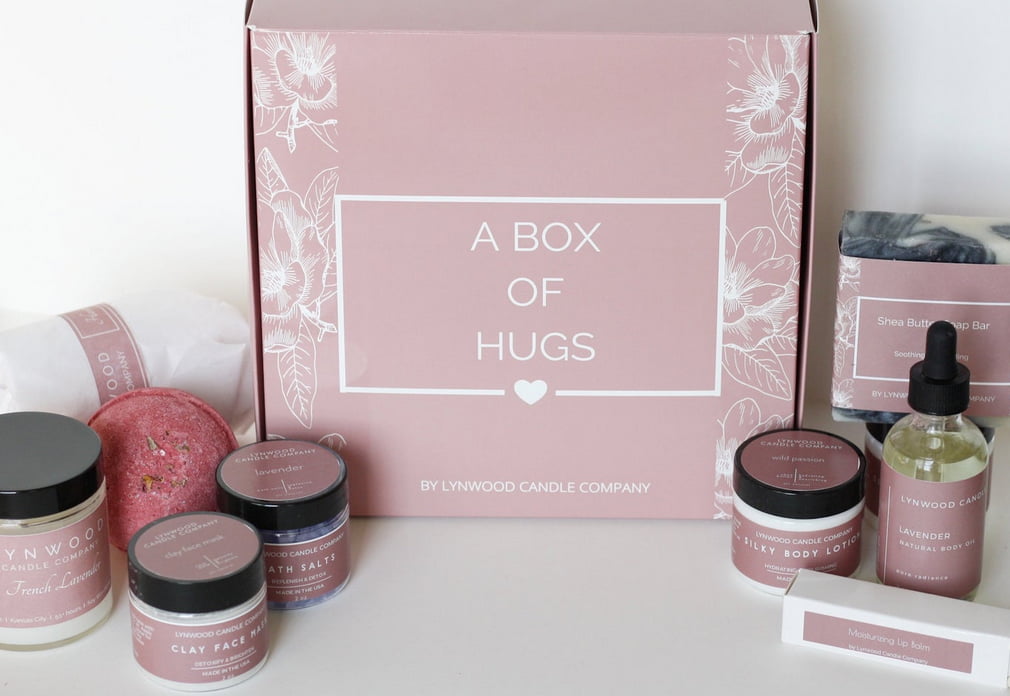 This box of hugs gift basket is comes with amazing hand-picked and hand-crafted items. The bath bombs are a beautifully rich pink color. The seller offers multiple scent choices including French Lavender, a Seasonal Selection, and a very unique Grapefruit & Mango. It comes with everything mom needs to feel pampered!
A self-care gift makes the perfect New Year's gift idea for mom because it will let mom know how much you love and appreciate her while reminding her that she needs to take time for herself. It will help her realize that she needs to prioritize herself this upcoming year!
Related Posts:
5. Vision Board Material To Help Her Visualize Her Best Life
Creating a vision board is a fun activity that will help mom focus on her vision for this year, or many years to come.
All she needs is a medium to display her vision on, and creative materials to help her create a vision board that represents what she wants in life.
A vision board is powerful and will help mom reinforce her big dreams and motivate her to make them a reality!
Here are some awesome products to get her started, all available on Amazon (quick shipping!):
This corkboard framed bulletin board is the perfect medium to create her vision board with.
This Vision Board kit has a myriad of items to help her decorate her vision board with images, quotes, etc. that represents what she wants in life.
These acrylic pens are perfect for decorating her vision board any way she pleases. Her board will be beautiful and inspiring and therefore help motivate her to accomplish her goals!
Final Thoughts
I'm glad you decided to look for the perfect New Year's gift ideas for mom. Getting your mom any of these gifts will surely show her how much you care about her and appreciate everything she has done for you.
These gifts focus on helping your mom start the year off on the right foot.
She likely has big dreams that she wants to have come true. And I know that you want to help her get there. These gifts will help her to hone in on her vision and take the steps necessary to make it happen!