Are you looking for the perfect gift to show a mother that you care? This list of awesome stay at home mom gifts will help you choose the right one for your special lady.
I wanted to take a moment to let you know that this site uses affiliate links, and this post may include some of those.
The best stay at home mom gifts fulfill several purposes. They will help mom:
feel special
feel loved
feel appreciated
take some time to herself
RELAX
1. Self-Love Affirmation Cards
These self-love affirmation cards remind mom that she is special. She is important and she is loved. She is chosen by God to do work that makes her feel fulfilled and blessed with a purpose. She is fearless and awesome. She is respected and can do the impossible!
These self-love affirmation cards are beautifully designed the speak LIFE into women. They encourage and inspire. There's a deck for all women and a deck focused on Black women, to ensure that all women feel represented, seen, heard, beautiful and LOVED.
This is my top pick from this list of stay at home mom gifts. Reading affirmation cards is an easy and NON-time-consuming form of self-care. Mom can get a daily dose of inspiration in just a few seconds, before she has to wipe yet another butt! You have to check these decks out to see just how awesome they are!
2. Spa Day
A spa day will help mom to relax. It will allow her to show herself some undivided attention for once. She totally deserves it! Stay at home moms are often spread way too thin, and a spa day helps her re-center herself and fill her own cup so that she can tackle another hour.
Buy mom a gift certificate for a spa. Groupon tends to have great deals and many local small businesses that would very much appreciate your support.
This stay at home mom gift can show up in several ways. You can give her the full spa experience or get her gift cards for several different experiences such as:
nail salon
waxing studio
hair dresser
Alternatively, you can buy items she needs to have a spa day at home, and take the kids or keep them occupied away from mom for a few hours!
Here are just a few ideas of what to buy for an at home spa day for mom:
Foot massager
The Misiki Acupressure foot bath massager is perfect for moms who would like the spa experience at home.
If mom has any kind of pain, this foot massager is the best choice. It has multiple settings to help with muscle cramps, nerve pain and more, using Shiatsu massage technique.
Non-toxic nail polish
The Karma Organics nail polish sets are awesome, and at the time of writing this post, this Christmas set is currently 20% off! This non-toxic nail polish remover pairs well!
Home Spa Kit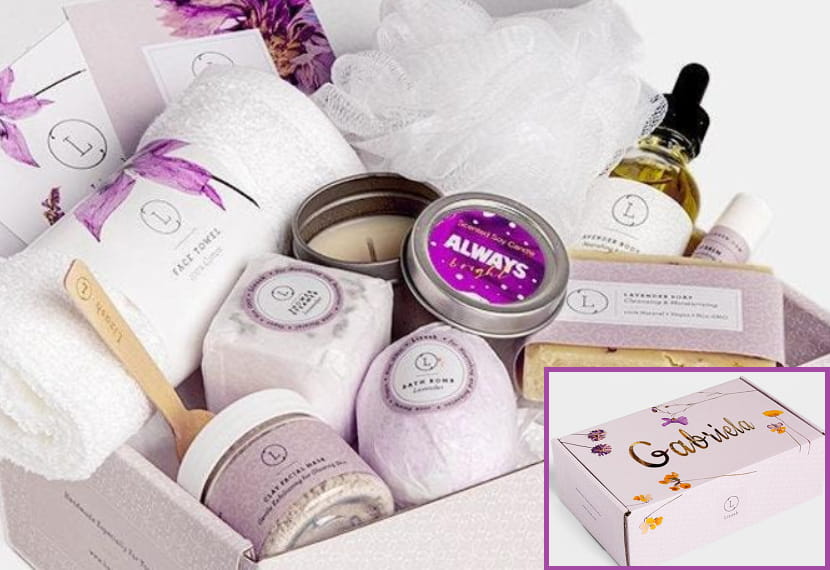 This personalized home spa kit has wowed women all over the country! It comes with many spa essentials such as a facial mask and bath bombs. These are lavender scented and will come in a beautiful box with mom's name on it (literally).
Home Waxing Kit
This home wax kit provides painless hair removal that will help mom to feel squeaky clean and smooth all over, just as if she went to an esthetician!
3. Activity Box
An activity box is basically a box of things that will allow mom to have fun doing a particular thing. If you already know what this special woman loves to do, purchasing or making a custom activity box will be super easy!
It can be more difficult if you're not sure exactly what mom would like, but you can dig around for clues.
Here are some examples of fun activity boxes for mom:
This embroidery art kit is perfect for an artsy mom who loves solo activities, and would find this activity calming and relaxing.
This string art kit is perfect for crafty moms who love to spend time on activities that make great decorative pieces. This project is fun and inspiring, and will be something she can treasure for the rest of her life!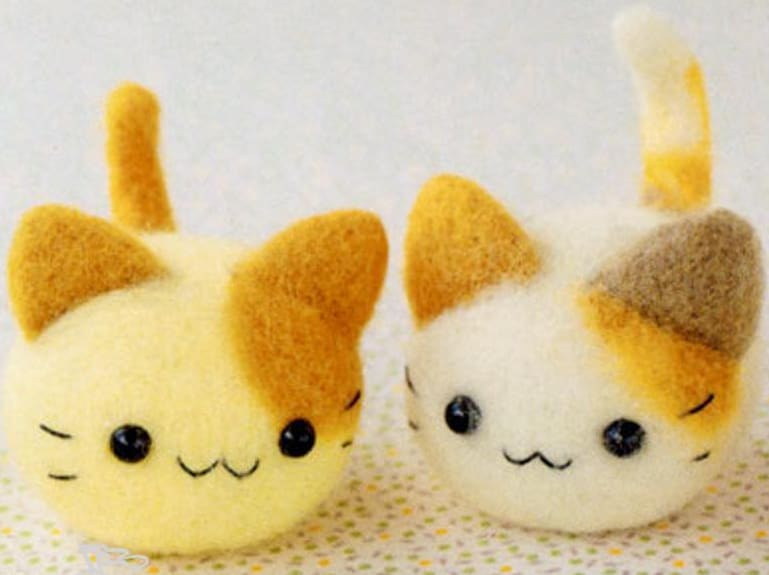 This beginner's felt kit is super cute and aside from being a fun creative activity, results in cute little kittens she can give to the children or keep for herself. It teaches a skill she'll have fun making use of!
Not all activity boxes have to be artsy or crafty, but I personally think it's one of the best for moms. You can also make custom activity boxes. For example, you can buy the following to put together a painting activity kit:
Canvas
Easel
Acrylic paints
Palette
Paintbrush set
Charcoal pencils
Sketchbook
You can also keep it simple by buying a deluxe art kit, a canvas pad and a sketchbook.
Here are a few other activity box ideas a stay at home mom might enjoy:
Can you guess what this activity is? It is actually a puzzle music box! It is fun and quite easy to put together, and plays Greensleeves. Greensleeves used to be my son's favorite lullaby, he would request that I play it every night for what seemed like forever! This music box does not play the song very long, which is one drawback. Otherwise it looks just as advertised and is a fun project that isn't too time-consuming.
This romantic carousel puzzle music box is more time intensive and requires approximately 5 hours to put together. However it is also a bit more fancy!
This bracelet activity box is where fun meets functional! Mom can make her own beautiful jewelry to accessorize. It comes with instructions that work well, so even if mom is brand spankin' new to beaded jewelry, she'll learn quickly and stilll have a blast!
4. Vacation (Staycation?)
Moms dream about taking vacations TWENTY FOUR SEVEN. 24 hours a day, 7 days a week, we dream about going off to a beautiful island to sip margaritas by the beach all day.
Know your stay at home mom. Some would prefer some time to themselves, and others don't want to be away from their child(ren). A vacation for a stay at home mom gift, with or without kids, can be provide a much-needed change of pace and chance to relax without thinking about everything that still needs to be done at home. It seems like there's always something that needs to be done around the house!
Alternatively, a staycation might suffice. Find a way to make a nice vacation at home (or a nearby hotel) a possibility for mom. Even a couple days can provide much needed relief for a stay at home mom who feels overwhelmed!
5. Professional Pictures
Moms love taking professional pictures with their children! It is probably one of the most talked about mom and child activity in all of my mom's groups!
However, the cost of professional photography is expensive, especially to get high quality prints that are perfect for displaying in the house.
Gifting mom with a photo experience for her and her child(ren) would be appreciated and remembered forever. We can never have enough beautiful images with our children!
When choosing a photographer, look for someone who not only takes great photographs, but also has the patience and experience with the age group of children that the special mama you're shopping for has. Not all photographers have the patience and creativity for every stage of childhood. And you definitely want this experience (and the resulting pictures) to be amazing!
6. Shopping Day
What mom wouldn't love to go shopping and "ball out?" Moms pour so much into their children that they don't always remember to get something special for themselves. Some might want to, but have the need to be frugal and feel like they are wasting money if they buy something that they want.
But even buying a book or a new outfit here and there can help a mom to feel human.
It can really be the most simple things!
How about treating mom to a special day shopping and grabbing a Starbuck's coffee (or cinnabons, or heck, why not both?) with a girlfriend or two?
Even if she goes shopping on her own, she's bound to have a great time browsing without having to worry about anyone's needs for a few hours! And hopefully she'll find something that really makes her shopping trip fruitful!
7. Childcare
Whether you are providing the childcare or contributing to mom's babysitting fund, an offer of time off from the kiddos at a time when mom needs a break is the perfect gift for stay at home moms.
Especially for moms with younger children (or multiple children), a break now and then can really do wonders for mental health.
A break gives her the opportunity to do something for herself, even if that's just taking a nap, reading a book, getting some cleaning done, relaxing at the beach, or grocery shopping in peace!
Do you know how much work it is getting children in the car, getting them in the car seat, taking them out, just to do it all again store after store? I really loved it when I could run errands child-free. I think many moms feel the same, especially during the busier periods life brings us!
8. Maid service
I think this one is self-explanatory. Most moms have to clean constantly throughout the day, and then at the end of the day realize that all their hard work didn't mean much. Especially when their children are younger, not really able to help yet, but never seem to fail to get into everything.
Moms often have long to-do lists.
Maid service a few times a year, even if it's just to do the super deep cleaning, or if it is an organization professional who can help set up systems to make things easier on mom, would be SO appreciated!
Some services offer gift certificates, and of course you can find a creative way to put an offer letter in a card or something and have mom let you know when she'd like to cash in on this service. It's not OK to just send a maid over, though, unless you're her significant other! Make sure she is in control of when services are scheduled!
9. Practical Gift Cards
Gift cards (or cash money!) might seem like it isn't a thoughtful gift, but it couldn't be further from the truth.
The key with gift cards is to get it for someplace mom always goes, or wishes she could go but doesn't really have the money to "splurge."
Practical gift cards are awesome because mom can go about her regular needs without taking money from her budget. This can allow her more wiggle room to do something for herself, the kids, the entire family, or save for a rainy day.
Gift cards for supermarkets, gas stations, Amazon, Target/Walmart, Kohl's and the like will always be useful!
10. Homemade Gifts
Moms always love to receive sentimental, personalized items. This can be gifts that are bought and personalized, but moms really love and appreciate homemade gifts from their children.
Stay at home moms feel special and loved when someone takes the time to help their child(ren) craft the perfect gift. And it is perfect just because of that, it doesn't even have to be perfect in the perfectionist sense of things.
Cards with handprints, paintings by the children, heart drawings, beadwork bracelets, hand sewn coin purses, the options are limitless, and mom will love each and any one of these!
Final Thoughts
Buying gifts for stay at home moms does not have to be a difficult task.
Just keep in mind what would serve a specific purpose that is helpful for her. Things that save time or help preserve her sanity will always be a great idea.
Moms always appreciate a helping hand.
Moms also deserve time to themselves. Time to reflect, relax and do things they love.
Keep this in mind, and you're pretty much guaranteed to get her awesome stay at home mom gifts that she'll love and appreciate!